Collection from White Oaks SS in Oakville
By the light of the quilliq : Eskimo life in the Canadian Arctic / Jordan, Wendy Adler, 1946- c1979.

Canada, je t'aime = Canada, I love you / Tanobe, Miyuki, 1939- 1990.

Canadian childhoods : a Tundra anthology in words and art showing children of many backgrounds growing up in many parts of Canada. c1989.

Discovering Canadian art : learning the language / Bennett, Bryan, 1947- c1984.

Emily Carr : an introduction to her life and art / Newlands, Anne, 1952- c1996.

The Inuit /Lassieur, Allison. c2000.

Meet the Group of Seven / Wistow, David. c1999.

Talking with artists: conversations with Victoria Chess, Pat Cummings, Leo and Diane Dillon, Richard Egielski, Lois Ehlert, Lisa Campbell Ernst, Tom Feelings, Steven Kellogg, Jerry Pinkney, Amy Schwartz, Lane Smith, Chris Van Allsburg and David Wiesner / c1992.

The time traveler book of New France / Wernick, Morris. c1990.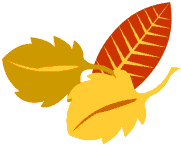 Adult Books from White Oaks SS in Oakville
The history of painting in Canada : toward a people's art / Lord, Barry 1974.

Crash course in art / Howarth, Eva. c1990.

Reading rock art : interpreting the Indian rock paintings of the Canadian Shield / Rajnovich, Grace c1994.

Presence and absence : the films of Michael Snow, 1956-1991 / Author .c1995.

North : landscape of the imagination. Videocassette 1993?

Native North American art / Berlo, Janet Catherine.1998.

The Inuit /Lassieur, Allison. c2000.

Canadian art : its origin & development / Colgate, William G. 1943.

The fine arts in Canada / MacTavish, Newton McFaul, 1875-1941. c1973.

Landmarks of Canadian art / Mellen, Peter c1978.

The prevailing influence : Hart House and the Group of Seven, 1919-1953 / Siddall, Catherine D. (Catherine Delphine), 1955- c1987.